JULY 27, 2018 · 8:19 AM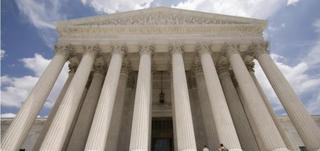 FIFTH U.S. CIRCUIT RULES FHFA UNCONSTITUTIONAL!
BREAKING NEWS — OP-ED — This just received out of New Orleans …
Collins et al v Mnuchin et al, 5th App Cir No 17-20364 (Jul 16, 2018)
The 5th Circuit Court of Appeals denied damage awards to three investors who claim they lost money as shareholders in Fannie Mae and Freddie Mac due to the toxicity of the 2008 mortgage markets and challenged the constitutionality of the Federal Housing Finance Agency. The Fifth Circuit failed to award damages (as expected) to the investors but ruled that the FHFA, by its very structure was unconstitutional due to the way it was structured to act as a conservator for the two GSE's and thus violating the Separation of Powers Clause. You can bet that the FHFA will appeal this ruling to save its own ass.
As you recall, the CFPB met similar fate in a ruling issued by a federal judge in New York. The ruling is here:
CFPB et al v RD Legal Funding et al, U.S. S.D. NY No 17-Civ-890 (Jun 21, 2018) 00890-Order
Why doesn't any of this surprise me? This is why we need public banking. The U.S. Government has set up legislation to protect the banks under 12 U.S.C. but it shows a poor example of financial leadership when its own GSE's operate without transparency, hiding behind a wall of assignments and secrecy in the land records. Most people recognize that when you put money into an investment vehicle, you risk losing it, which is exactly what happened to the three investors who sued Fannie and Freddie through the FHFA.
Tough toodles on the investors, huh? Why do people keep trusting that the U.S. Government is managed by sound financial policy when its own Congress is self-serving and bipolar in its very nature. This is why we need public banking and to hell with the federal reserve. We have one public bank (The Bank of North Dakota) that IS properly managed and is financially sound (which represents the interests of business and consumers in that State). However, that being said, fiat currency is fiat currency and as long as we have Congress writing checks its body can't cash, further driving us as a nation into debt, taxing its citizens into oblivion, using "Federal Reserve Notes" (promises to pay) as legal tender, this country is in trouble, because there's nothing backing that debt. We went off the Gold Standard in 1975 (thanks to Nixon).
Most people also do NOT recognize that Fannie Mae and Freddie Mac are administrators for their own REMIC trusts, despite the fact that when properties are converted by assignment and "alleged transfer" to a given GSE that it is likely that the actual REMIC it manages it never mentioned. Thus, it raises suspicions that the quasi-government entities created to back the mortgage and housing markets are swindlers on paper!