Confirmation – Reports Of
Bugs And Birds Nearly Gone
https://rense.com/general96/birdsbugs.htm
Compiled by Rense.com
We'd Like To Hear From You About Your Area
ContactRense@Earthlink.net
23-08-18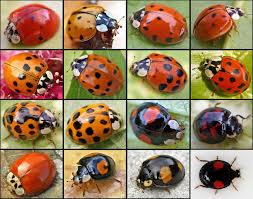 Ladybugs Missing In Northeast
From Peter M
11-1-18
I live in the Northeast part of the U.S. This fall for the first time ever, no lady bugs trying to get into my apartment. In the past the bottom of my window for about two inches up would be crowded in Ladybugs. Just to let you know. Peter.
Oregon – Mid-Willamette Valley Bugs and Birds
From Mark A.
10-30-18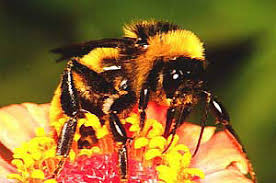 Hello Jeff,
We seem to have plenty of Yellow jackets and Honey bees but no Bumble bees here between Albany and Eugene. Bugs, flies and gnats are everywhere. I don't see many mosquitoes anymore though. Lots of birds including Hawks and even a few Eagles. The only thing different now is the Raccoons have disappeared. They used to be everywhere out here and now they are gone, For the last 20 years Ive seen Raccoons almost daily and now I haven't seen them at all in 2-3 years. Very strange. Not many Bats like there used to be. Maybe thats why there are still so many bugs. We also seem to have a big population of Coyote's now that we didn't used to have. Things do seem out of whack.
Best Regards
Mark A.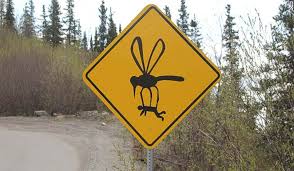 No Good Bugs Left In Upper Peninsula Of Michigan
From: Jodi W
10-24-18
I live in the Central Upper Peninsula of Michigan (The Peninsula Between Lake Superior and Lake Michigan). We have almost no bugs. Lets start with Spiders…. I have always had a couple of dozen large spiders with large webs on my home. I never removed them because I enjoyed watching them so much. There webs would be full of all types of bugs. This year I had 1 Spider on my home and she did not even last for a couple of weeks. There are no bugs for spiders to catch in their webs.
It used to be that if you had an outside light on in the evening it would attract hundreds of insects and moths. Now nothing but mosquitos. In the evenings you would see a lot of fireflies. The past 2 years none.
This year when the June Bugs came up I only saw half a dozen. Usually there is dozens and dozens around the house. Earthworms too! Not many of those left either and I have wondered if that is because our ground has been so saturated from the abnormal heavy rainfalls. I used to have birds feasting in my big backyard on worms. Even cranes would be back there eating the worms.
The birds that rely on the insects are nowhere to be found. Except the woodpeckers which I believe are struggling as they are working harder than ever to get bugs from the trees. If it wasn't for the seed and meat eaters there would be no birds around.
Only a handful of Bumble Bees! I only saw 2 grasshoppers and usually there is so many of them it is annoying. I can't remember seeing any crickets or hearing them. Typically we see a lot of types of moths, not this year…. none!
I never saw 1 bat this year. They eat bugs so they would starve here now.
I miss the insects I enjoyed the insects. I miss the birds that eat the insects. This is a real serious issue and nobody is talking about it.
The bugs that I did see Mosquitos, NoSeeums, and Rose Chafers in the thousands!
Why? Radiation, Pesticides, Frequencies and excessive abnormal rainfalls are the major causes of this. I think!
Ottawa, Canada – Very Few Insects Left
From: Ingrid
10-10-18
Hello Jeff
I live in Ottawa, Ontario, Canada and have seen very few bugs this year. Few spiders, fewer butterflies, no monarchs or June bugs. Few bees, and mayflies.
Dragonflies are. okay though there are fewer ants, grasshoppers and birds.
We have noticed a clear reduction of insects every year since 3/11 (Fukushima).
Not As Many Bugs In Nova Scotia
From Greg S.
10-10-18
Hey, Jeff,
There are just not many bugs here as there should be these days
Normally, when driving your car for a few hours, the wind screen and front grill are full of dead insects.
Hardly anything these days to wash off
Greg Salter
Stark Absence Of Wildlife On The West Coast
…And Now The Same Story On The East Coast
From Edward W.
10-9-18
Jeff, I'm responding to the story about the absence of wildlife on the West Coast, et al.
I live in a suburb of a medium city in eastern Tennessee. I've been gardening for about 8 years in my backyard using raised beds, containers and a greenhouse. I've always had to fight insects, both those trying to eat my veggies or the ones trying to get into the house when I open the back door. I even had to install a screen curtain on the door going out to the garden about four years ago.
This year, things are REALLY weird. I never get bitten by mosquitoes anymore (I am fair skinned of English-Dutch ancestry) and they used to love me. Not now. They simply no longer exist in my back yard.
Every year, I've fought with white nat-like things that eat my veggies leaves from underneath. Not this year. In the past, we've had to put netting around the tomato plants to thwart small attacking birds. This year, there are just no birds to be seen in the garden. Perhaps it's because the tomatoes are less than 10% of their usual size. The cabbage is tiny (worms aren't even interested or present), and my squash plants are burned…except those in the greenhouse that has a sun screen over it.
Perhaps, even stranger still, is the fact that even my hot peppers, usually very resilient, are producing less than 20% of their usual output…despite the same care and locations we always provide. Something is badly wrong. –EW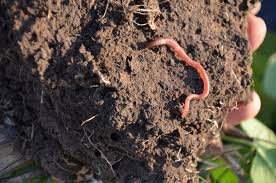 Even The Earthworms Seem To Be In Decline
(Radiation Goes Into The Soil, Too)
From Michael B.
10-10-18
One thing that my wife and I have noticed is the steep decline in the number of earthworms after a rainfall. It used to be, we would see fat, healthy earthworms and in good numbers. After a rainstorm today, we see very few … and the ones we do see are skinny and sickly looking.
Traveling The Western US…Very Few Insects Encountered
From Larry W.
10-5-18
My wife and I took a trip from Medford, OR to Oklahoma in July . We left on the ninth of July and went over 140 to Klamath Falls to Lakeview. We then headed due east past Plush across the desert to Winnemuca, NV. From there to Salt Lake City up to Colorado and to Kansas. We traveled over twelve hundred miles before I first had to clean the windshield! The bugs were almost NON-EXISTENT.
We did find some bugs in Oklahoma but still nothing like in the past.
On the trip home up through South Dakota, Wyoming and Montana, I cleaned the windows about three times during the entire trip back to Oregon…and this was in the dead of summer. Even going through some wetlands, we found almost no bugs on the windshield. In some stretches, we'd travels hundred of miles without a single bug splat on the windshield.
No Bugs In Florida!
From Dhan Eshwara
9-9-18
Hi Jeff,
When I first moved to Florida in 1970 to go to graduate school at UF, the 'love bugs' were so thick you couldn't drive 50 miles before you literally couldn't see out of your windshield. Well, yes, they were a nuisance and maybe some smart guy at the University with a killer instinct figured out how to get rid of them. Problem is they got rid of ALL the bugs at the same time, and almost all of the birds. Flocks are so small you can count them – hardly a dozen.
I was away from Florida for many years, returned this year to the Gainesville area (North Florida). While driving at night, hardly 1 or 2 bugs will splatter on the windshield. Something is very, very wrong. Is it the WiFi? And they say that 5G is going to be so much worse for all living things. This madness has got to stop. Are we killing the world to have the convenience of ubiquitous or wireless internet? That's insane. Better we go back to the Stone Age than to destroy the world.
Keep up the good work you do,
Dhan
Ed Note – This is primarily do to the Fukushima Radiation ELE which has spread ALL OVER the Northern Hemisphere and the world.
Alberta, Canada – Bike Rider Reports Massive Loss Of Bugs
From George Webster
Hi Jeff,
Bugs. They used to drive me crazy. As an avid motorcycle rider in Alberta – land of the midnight sun – I have had to, in the past, stop every 100 miles or so to clean the bug guts off my full-face helmet. This year, I did a 600 mile round trip in the beautiful countryside, and never stopped once to clean off bug splatter. After a full season of riding (winter is coming) this year I can tell you that there is something wrong in bugville.
Whereas the moths used to be so plentiful that the street lights were dimmed by their omnipresence, these days you might see one or two. Bees – forget about them, too…you might be lucky to see one or two here and there. The swallows, finches, bluebirds are all nonexistent now. Lots of urban crows and land-locked gulls – scavengers that will eat anything – but no small bug eaters.
Whatever is causing this (I bet on Fukushima) I believe put us past the tipping point to the point of no return. I hope I am wrong, but fear I am right. I really miss bugs!
George
CO – Almost No Bugs Whatsoever
From Shaun Pearman
9-3-18
Jeff…
We have lived 18 years by a little lake in Arvada, Colorado, which is a suburb in the Denver metro area. When we first moved here, we could not open our back patio door in the summer or the kitchen would be loaded with bugs. We had to actually run a bug light inside our house at night because we were overwhelmed just opening any door going in or out.
There was only a short time in late spring early summer this year that there were any bugs even coming in, and even then there were not many. The rest of the summer has been almost no bugs whatsoever. We also used to be awakened by birds in the trees in the mornings who would be singing very loudly. Now we rarely hear any birds at all.
WA – Too Many Deer, Too Many Bugs
From James Boyd
9-1-18
I live up in the mountains outside of Sequim Wash. I'm about 1200 feet above sea level. We have a lot of bugs and a lot of birds. I don't see anything different than I saw years ago. Luv ya Man. Too many deer and too many bugs.
Update On Crickets And Wasps In San Gabriel LA
From Charles Funaro
8-24-18
Hi Jeff,
This is an update from my July 10, 2018, report. Since then, we have seen a few crickets but not the numbers seen in previous years. The green parrots have returned, also fewer in number. I found two mud-dauber wasp nests but I have not seen any wasps. Brown widow spider webs are also evident but I do not see the spiders perched and ready to pounce. Our reflecting pond did develop a healthy population of mosquito larvae (which were summarily dispatched) – still have not seen any flying mosquitoes, and only a few houseflies. Still no sign of tomato hornworm. A few dragonflies are also around, not as many as in prior years.
In summary, the insect populations in our yard continue to be substantially reduced. Friends who live a few miles away in the Pomona Valley report abundant mosquitoes; thus, whatever is causing the reduction in our neighborhood may be localized.
Charles
Adirondack Bug Report
From John
8-23-18
Twenty years ago, a trip through the Adirondacks of New York would leave your vehicle covered in bugs. I would need to scrub the windshield at least twice on the trip. It's not like that any more. They don't cover the windshield. They don't cover the bumpers and grille. I will have less than ten bug splats for the entire trip. Sometimes, there are none. Blackflies used to eat us alive when backpacking. Now there's almost none. The bugs are gone. How long until everything on up the food chain disappears as well?
Willamette Valley, OR Die-Off
From Dean
8-23-18
Jeff,
In the mid Willamette Valley, I have a raspberry patch. There are some bumble and honey bees on the raspberry blossoms. Very few small birds now using the bird bath, unlike earlier this Spring. Some scrub jays and stellar jays still around. Much fewer swallows than last year. Drove to the coast, very few insects on windshield. Noticed that the tops of fir & evergreen trees around town are dead. A combination of lack of rain, radiation and other factors most likely stressing the trees.
Topographical locations, rain or lack of rain, wind patterns and lots of trees or little flora may account for those areas with die-off and some areas with less effect. GeoEngineering (chemtrails) putting nano particles of aluminum into the environment incorporating into the flora and fauna, as well as a fire accelerant, is making forest fires much, much hotter. Many are arson-caused.
The superstructure of America as designed by the founding fathers via the US Constitution is being dismantled piece by piece. Rense.com has covered quite well this ongoing process of destroying the American Republic and its people. When the White race in America becomes the minority in the nest 30 years, they will receive the South Africa treatment. It was not hard to see that when SA was turned over to the commie Black ANC government, under pressure from the libtards in Britain and the US, that another nail into the coffin of Western Civilization was hammered in.
Thank you, Jeff